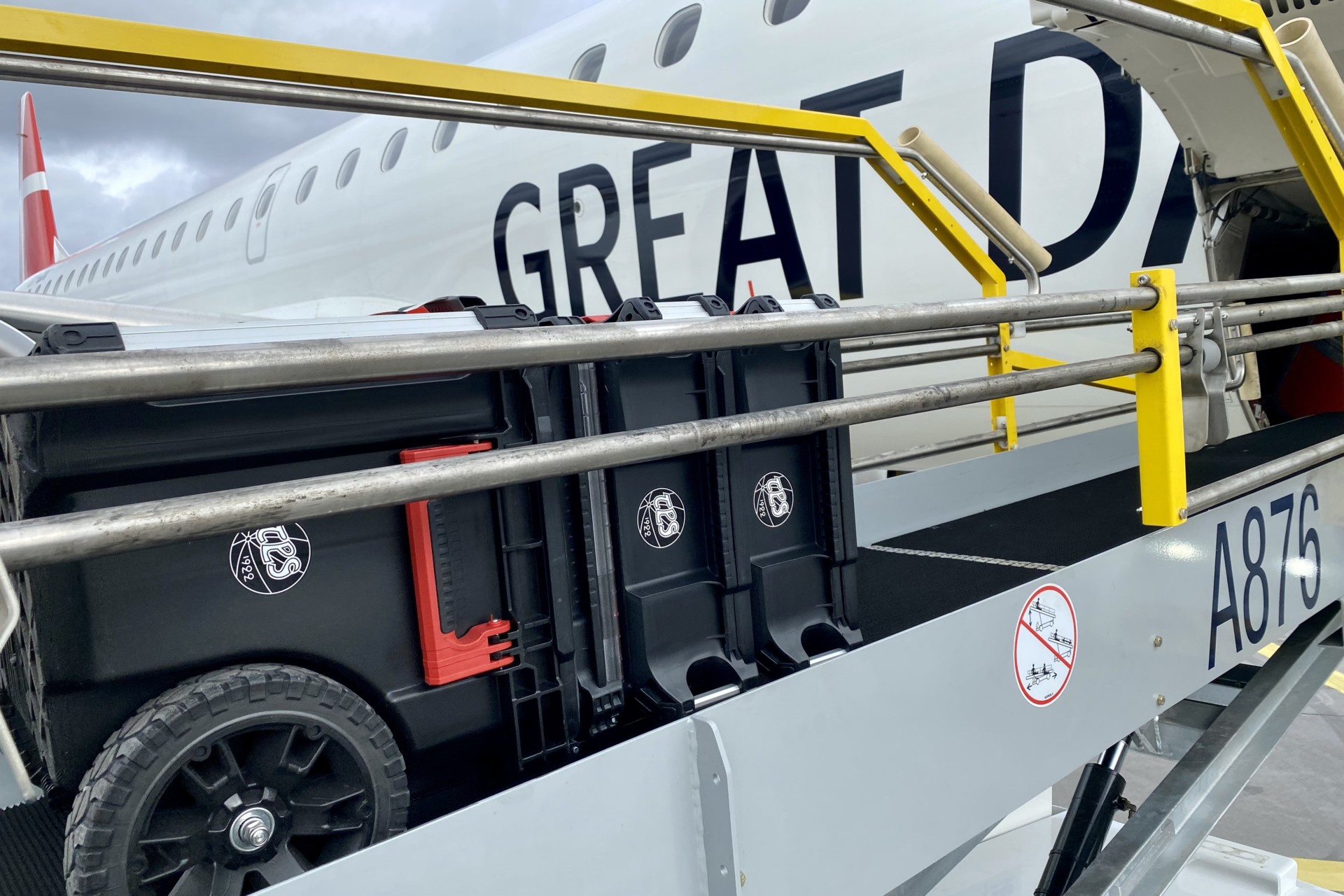 Charter flights for sports team travel

Sports Team Travel Arrangements

Take care of your athletes during travel. How to arrange stress-free sports team travel for eg. football, handball, basketball, ice hockey, and ski teams?
Sports teams need to travel from time to time. Traveling can be more frequent, like regular away games during the season or something that occurs more seldom, like going to off-season training camps or participating in sports tournaments and major sports events like the Olympic Games or World Championships.
Traveling with a sports team needs a lot of planning and preparation. There is usually lots of baggage special travel items like sports equipment (balls, clubs, rackets, sticks, training gear, medical supplies, etc.). Also, travel schedules are often very tight, and usually, there's no luxury of having extra time to rest and recover during these trips. But athletes need to be well-rested and ready to perform on a top level during each event. Rest, nutrition and recovery are all factors that affect the performance levels of each athlete and hence the whole team. How can these factors be optimized whilst traveling?
Charter flights are fast, reliable, and flexible means of travel.
Charter flights offer a fully customizable and comfortable option for sports team travel. Flying is a fast form of traveling, and with charter flights, schedules and travel arrangements are very flexible and can be tailored based on the team's travel needs. Airport locations are more convenient, and you will get direct service to the end destination with a chartered flight.
Charter flights are also a stress-free solution for your sports travel needs when you have an experienced and trusted partner to team up with. A great travel partner will plan and organize a travel package to suit all your needs fully. All details are attended to and taken care of. Heavy sports gear and lots of equipment? Not a problem. Tight schedule with back-to-back game days? Not an issue either.
A great group travel partner makes sure your team has the right aircraft type for the journey so that all equipment and personnel can be transported. They will also make sure your flight destination is optimal considering your end destination. Charter flights offer a wide range of flight destinations – you get to reach places where commercial flights can't go.
All ground and in-flight services are included in the service and fine-tuned for your travel. Arrangements like customs procedures, immigration, and baggage drops are made easy. Expedited airport processes save valuable time and make the travel experience more comfortable and smooth. Tailored in-flight catering is a detail that can help your team arrive in great condition.
Take care of your athletes eliminate the travel stress.
Euroflite is a one-stop shop for all sports team travel needs. With our extensive network of contacts, we will be able to get you and your sports team where you want to go, comfortably and on time. We can offer virtually any aircraft type, from small regional jets to large widebody aircraft. An extensive network of service providers in the air is ready to provide you with the experience you expect. We have in-depth experiences working with a wide range of different sports teams, like football, handball, basketball, ice hockey, and ski teams, for example.
We will arrange customized solutions to meet your sports travel needs. Services such as customized & nutritious meals for athletes during flight, special pandemic-related arrangements, expedited boarding services, or flexible departure times after games/events are included in our portfolio. We will go beyond basic to meet your travel expectations.
We have the experience and fleet to meet your sports travel needs. We understand what a fully-managed charter service includes and offer ultimate convenience, comfort, privacy, and flexibility. We can also handle the travel arrangements for your main sponsors or dedicated fan groups.
We cater, for example (but not limited), to these occasions:
Team travels to training camps
Sports teams away games
National and international sports tournaments
Major sports events
We want to make traveling easy for you, reduce the stress of traveling and give your sports team the best possible travel experience.
Contact us with any questions or queries!
Also, check out our handy guide and checklist package for planning a group trip.